Home
/ Publications Insighs
Publications Insights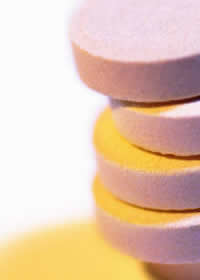 The principal staff at pharma-KOL have a background in medical publishing and this provides the necessary insight to gain added value from your publication activities.
Fundamental to these views is the ability to introduce metrics to assess the dynamics that exist within your therapy area. The use of generic measures such as Impact Factors does not provide the whole story and may not be relevant to your therapy area. We therefore construct metrics which are tailored to your product's market.
Rather than comparing an article's performance against the whole of the medical literature pharma-KOL would analyse a subset of articles in the defined therapy area (using keywords).
Publication Program ROI
Such programs can be assessed, using metrics, at the level of the individual articles or across the whole portfolio of published material. This introduces objectivity to the assessment of the individual articles and the publication programme as an entity.
In this way we will provide the client with an objective measure of the individual article's performance and also that of the publication program overall. The influence of the program can therefore be monitored on an ongoing basis (e.g. yearly) to show how successful your activities have been and what changes need to be made. Articles that have gained more influence can therefore be included in any medical education plans with increased confidence. i.e. the physicians in the therapy area will already know of the articles and will make the link to the medical education campaign by association?
Communications Channels
We can also show which journals have the highest influence within a market and this will dictate your targets for disseminating data. The well known medical journals are often thought of as appropriate for increasing the profile of key data but this is not necessarily the case. pharma-KOL will show which journals have the highest influence, which are used by the KOLs and provide our assessment of the best targets. There are often some surprising insights.
If you would like to find out more about our services please contact us.