KOL Solutions
Objectively the best KOLs
pharma-
KOL's suite of KOL identification solutions use a unique combination of scientometrics (analysis ofpublication data) and social network analysis. They vary in depth of view andconsequently there are timingand budget implications / advantages.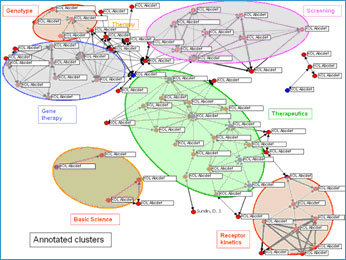 'pharma-KOLoquium' - the most prolific KOLs in a therapy area.
'pharma-KOLate' - the KOLs who have the highest citation rates in a therapy area.
'pharma-KOLaborate' – this is an enhancement of the pharma-KOLate solution and maps the KOLs on an Influence Map in order to examine their special interests and roles within the network of KOLs.
If you would like to find out more about our services please contact us.