pharma-KOLaborate
Scenario:
You need to identify KOLs driving the science/clinical practice in your therapy area who can demonstrably work together. The resulting team will be the source of strategic advice.
Scope:
Working with one of the UK's leading social scientists (providing advanced social network analysis) CEM will show who the key links, or pivotal KOLs, are within a KOL group. The analysis shows who the specialist interest groups are within the therapy area based on the published material.
When:
You may want an in-depth view of a therapy area and the KOLs who would act as 'levers'. The latter play key roles in connecting the different research groups and therefore have the 'big picture' of the TA. This would take 4-6 weeks depending on the depth of analysis and validation required.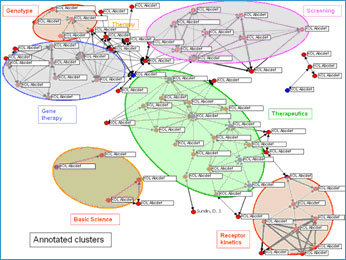 If you would like to find out more about our services please contact us.